Technical Capabilities
At EMC our experience drives innovation. Our talent pool comprises of professionals who are skilled. Over the years they have expanded our service, deepened our client relationships and created value for stakeholders through knowledge and on-ground execution.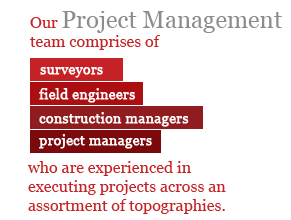 Their combined strength of technical and industry knowledge helps reduce risks, improve performance and build sustainable engineering services across different terrains and cultures.
Our engineers and technicians are well versed with the conventional methods of tower erection using heavy-duty cranes and advanced methodologies.
EMC's in-house Design and Engineering team and the state-of-art technology employed by them for design provides us with a rather optimistic and effective solution. This capability, coupled with our strong global network of vendors and logistics providers, further gives us a distinct leadership edge.