Manufacturing Capabilities
EMC's comprehensive products and solutions competencies are complemented by our capabilities that reinforce and fortify our leadership position in the T&D-led EPC industry.
Through our manufacturing capabilities we aim at providing an integrated solution whilst offering innovative, sustainable, high-quality electrical infrastructure that enable our clients to deal efficiently and consistently in a cost- effective manner with a heightened sense of environmental responsibility.
At present we have four integrated state-of-the-art manufacturing facilities in India at Beliaghata & Agarpara Works(Kolkata), West Bengal, at Naini (Allahabad), Uttar Pradesh & at Raipur, Chhattisgarh. We also have state-of-the-art manufacturing facility with best in class technology at Tulsa, Oklahoma in USA.
Transmission Tower


Sub-station structures


Conductors & hardware for transmission lines


Extrusion & Forgings


Transmission, Sub-station & Other Structures at Oklahoma, USA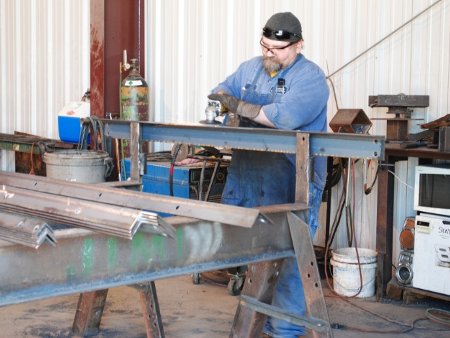 Our facility at Tulsa, Oklahoma in USA specializes in manufacturing of transmission, sub-station & other Structures.
We have in-house facilities to design and test towers including Destruction Test.  Our integrated state-of-the-art manufacturing and R&D facilities located in Kolkata (West Bengal) and Naini (Uttar Pradesh) include advanced CNC machines and a galvanizing plant to produce high-quality towers and structures. Our unit at Agarpara Works (Kolkata) specializes in extrusion and forging facilities.
We couple these capabilities with our industry best practices and ability to rapidly scale projects across geographic regions and climates to provide our customers with certainty of outcome. The underlying motive of our manufacturing capabilities is to enable our clients derive greater productivity and profitability.